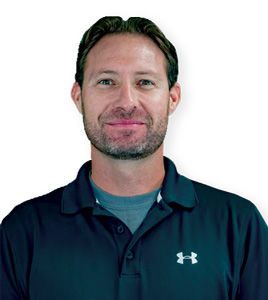 Lance Bertram
Broker Associate, Huff Land Company
Lance and his wife Megan live in Waterloo and have three beautiful daughters. Lance and Megan are Iowa raised farm kids. Lance grew up row cropping corn and soybeans and farrowing to finishing hogs with is family on a farm Grundy Center while Megan's' roots can be found on a farm in Clutier.
 I love people! When I can walk away from a casual or business interaction with someone and they feel empowered to pursue their dreams. That makes my day!
As an avid outdoorsman Lance can be found during all seasons of the year carrying a fishing pole, bow or some form of firearm in pursuit of the next trophy.
What are some things we could find you doing over the course of a week or year?
I love spending time with my family. Megan and I really enjoy reading books and watching movies, getting down on the floor and playing with the girls, watching them grow, and  teaching them new things. They are just fun to be around. I also like to tinker and take things apart…and put them back together… (most of the time without any leftover parts…). I enjoy snowshoeing, skiing, biking, basketball, football and tennis.
What are two things the average person wouldn't know about you?
My favorite food is lettuce…There is just something about its texture that makes it fun to chew on, and add a little hidden valley ranch and some croutons and boo yaa that's a good treat. I was in show choir in high school. Yaa, I know all about the kick ball change, blades, jazz hands and three point turns…
It's an honor to be a part of the Huff Land Company team and I look forward to helping you on your next real estate transaction. Whether its residential, acreage or land I am here to help you get where your heart wants to take you!