SOLD
43 Acres M/L, Black Hawk County, Iowa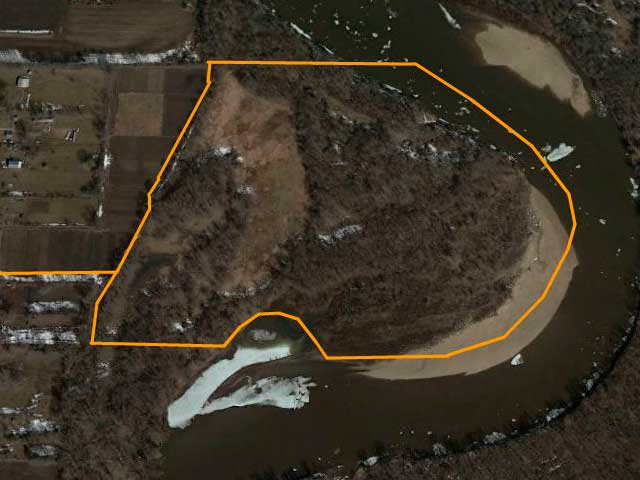 43 acres m/l of recreational land along the Cedar River located just outside of Waterloo, Iowa city limits.
This is a perfect property for anyone who loves hunting, fishing, or camping. There are lots of deer and turkey on the property along with great waterfowl habitat that attracts ducks and geese throughout the year. The Cedar River will provide great fishing opportunities as well. Enjoy your own piece of the outdoors without having to travel very far! Call Dallas Powell at (319) 230-3687 to set up a showing.
– located east of the E. Shaulis & Weiden Rd. intersection SE of Waterloo
– no hunting pressure (has not been hunted in many years)
– about 5 acres m/l that could be planted with food plots, grass/hay, trees, etc.
– lots of deer, turkey, waterfowl, and fish
– Cedar River frontage
– outside the city limits
– only 5 minutes away from Waterloo
– total # of acres TBD by survey prior to closing
– easement will be written up by an attorney prior to closing
– property is located in 100 Yr floodplain
– all lines are approximate
Image Gallery
Click on the image to enlarge.
4929 Weiden Rd. Waterloo, IA
Learn More
Want to know more about this property? Contact Dallas Powell for more information or to schedule a showing.
Dallas Powell
Realtor
Interested in learning more about this listing? Contact Dallas Powell at 319-230-3687 or fill out the form on this page.