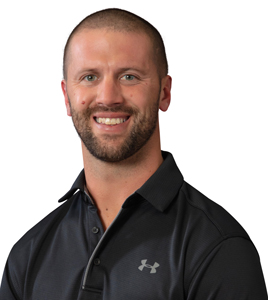 Matt Morris
Realtor, Huff Land Company
Matt has a wealth of knowledge regarding farms and farm management. I found him to be both honest and trustworthy. I have owned 5 farms and never dealt with a better agent. I would give him my highest recommendation.
Matt was born and raised in rural Parkersburg. He graduated from Aplington-Parkersburg high school in 2002. He attended Hawkeye Community College where he graduated with a degree in Horticulture Science. 
In 2004 Matt and his brother started a landscape and property management company. Matt spent the next 8 years working with landowners to help improve their property. He has a wealth of knowledge in food plots, conservation reserve programs, native grass, tree plantings, prescribed fires, and timber stand improvement. 
In 2009 Matt purchased his first farm. His passion for real estate began at this time.  With the knowledge he has gained from managing properties, he has learned to set up farms for killing giant whitetails. 
In 2012 Matt took a Natural Resource Manager position with the Butler County Conservation Board. He manages public hunting, wildlife refuge, remnant prairies, and timber areas. He serves as the habitat chair for Butler County Pheasants Forever. Matt loves the outdoors and has spent his lifetime helping people improve their own little piece of heaven.  
Matt grew up in a family passionate about the outdoors. At an early age, his late father would take him fishing, hunting, mushroom hunting, and sightseeing. He has loved anything outdoors ever since. Matt began bow hunting in 2001. This became a big passion of his and he has been fortunate enough to harvest a number of record class bucks. One of Matt's favorite things to do is get his friends involved in the outdoors. Whether it is bow hunting in November, muskie fishing in Canada, walleye fishing in the spring, or turkey hunting in southern Iowa. If he is outdoors with friends or family he is happy.
Matt met his wife Mallory in 2005 and they were married in 2008. They live in Parkersburg where they are raising their two daughters Kiara and Jade. They love to spend time at the family cabin, go fishing in Minnesota, and travel to new and exciting spots.